Arts & Culture
Originally published on Tuesday, 27th September 2011
Toronto International Film Festival Round-Up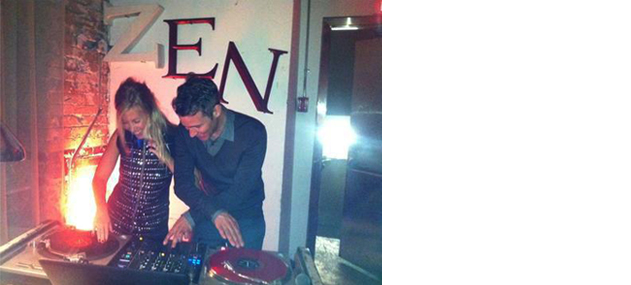 Toronto International Film Festival Round Up


Late-night dance parties with Madonna and George Clooney at the Soho House pop-up, 30° September poolside weather and juicy gossip – there's a lot to love about the Toronto International Film Festival, which is becoming one of the most important dates on the film calendar. Samantha Coughlan, from one of London's top boutique talent agencies Olivia Bell, gives us the inside scoop.
Get Cosy
Goodnight Bar is a totally relaxed space that makes you feel as though you are sipping Moët in your best friend's living room while John Hamm, JT and Jessica Biel also just happen to be there. Boasting great beats and one of Toronto's only 4am licences, this spot keeps it cool without the attitude.
Music Docu Hype
Opening the festival and causing mayhem amongst the crowd was U2's documentary From The Sky Down, following the band from the making of Achtung Baby. It wasn't the only music doc there: others included the self-explanatory Pearl Jam Twenty and Neil Young journeys, and both bands came together to play Rockin' in the Free World live.
Double Trouble
'Canadian boys made good' was something we heard over and over, from producers as well as fans. Canuck Ryan Gosling was the golden boy of the weekend (he stars in two films currently on screen, Drive and Crazy, Stupid, Love. as well as The Ides of March) while Seth Rogan was there to promote the bittersweet Take This Waltz, directed by fellow Canadian Sarah Polley and starring Michelle Williams as Rogan's wife and Sarah Silverman as his sister.
Best Arthouse Pick
It's distributed by the Weinstein Company in the US, but The Artist is no popcorn blockbuster. Shot in black and white, with dialogue in French, it follows a waning male film star and rising actress in the dying days of silent film.
Best Off-Site Highlight
James Franco and Gus Van Sant hosted a free discussion of their installation Memories Of Idaho, which took Van Sant's movie My Own Private Idaho as its jumping-off point for video art and photos meditating on street hustlers and River Phoenix.
Best Hotel for Sleb Spotting
Madonna's hangout, The Hazelton.
Best Eats
There are a lot of great Italian restaurants in Toronto – Bueno Notte, Scarpetta, 7Numbers – but for some Canadian fusion cooking go to Canoe, where the tasting menu includes pickled cattails, suckling pigs s'mores and local wines.
Info
Olivia Bell Management, click here to keep up to date on Facebook

Photo courtesy of Zen Freeman