Lifestyle
Originally published on Tuesday, 18th October 2011
Goodbye Austerity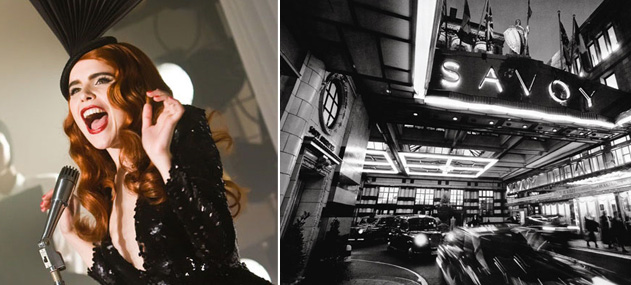 With a host of luxe events going on this winter, London dives headfirst into opulence
There's something strange going on at the moment.
Despite constant news alerts about double-dip doom, our inboxes continue to be flooded with releases about ultra-luxe launches: £250-a-head supper club The French Laundry, LRF's Gourmet Odyssey tasting tour at £150 a pop, the £450 Grey Goose Winter Ball, and new members' clubs opening daily.
Seems that when times are tough, we're still willing to splash out on fun.
Like restaurants with something special about them. Chanel-inspired brasserie The Balcon opened on Pall Mall yesterday, complete with a champagne balcony and fabulous vintage cocktail menu. Recession – what recession?
Another super-luxury event coming up is the relaunched Stompin' at The Savoy series, which kicks off on Saturday 29 October, with Paloma Faith playing alongside a 30-piece orchestra. The Savoy's refurbed ballroom will be turned into a 1940s supper club for the occasion and with tickets starting at £125, our expectations are high.
On the nightlife side, there's a new club coming up from Mahiki co-founder Nick House in November. The Rose, off Bond Street, is likely to become London's latest playground for the rich and famous; while over in the Alps, House's old buddy Guy Pelly is launching another young-aristo fave, Chelsea club Public, in Verbier.
Whatever else we save on, having fun is something that's always worth investing in.
Info
Stompin' at The Savoy
Sat 29 Oct, Strand, W1D 5DL, from £125