Nightlife
Originally published on Tuesday, 29th November 2011
What's Up, W1?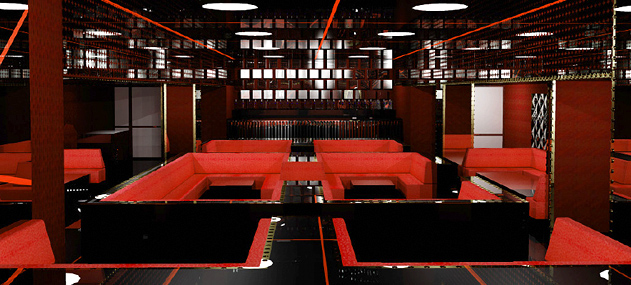 W1 gets a new dose of dapper drinking
Whichever way you swing (brains out of the gutter, please, children – we're talking nightlife preferences here and nothing else), London's W1 now has two new haunts to draw you in on a cold, winter's night.
First, if you're prone to a little fabulousness then Nick House and Piers Adam have just the thing up their nightlife-loving sleeves. Set around the corner from Selfridges in what used to be the short-lived but joyously debauched Little Black Door club, The Rose Club is the latest members' venue to join the pair's infamous roster of late-night high rollers (Mahiki, Whisky Mist, The Punch Bowl, etc.).
Sporting a namesake florist's on the ground floor (kinda cool, and perhaps a little nod to The Ivy, a no doubt deliciously dangerous club in the basement and an industrial-luxe and apparently "NYC style" restaurant upstairs (why is everything being called "New York style" lately?), The Rose Club's all-in-one completeness puts it firmly inline with the trend for all-in-ones, à la Dorsia and Dover Street Arts Club.
If, however, you prefer your bling a little more old-school speakeasy-style, then two gents by the name of Tucker and Hall have the pint-sized solution. A little Bourne and Hollingsworthy with its low ceilings, be-braced barkeeps and quirky vintage touches, sidestep The Lucky Pig's Chinese parasols, antique mirrors and bar piano and set up camp in a cosy archway booth for ex-Soho House Group Olly Hornby-Smith's menu of classic and house speciality cocktails (pearl-imbued Liquid Love Potion, anyone?).
High-brow or so-low-it's-underground? The choice is yours.
Who knew W1 had so many charms?
Info
The Rose Club, 23 Orchard Street, W1H 6HL
Tues-Sun, 10pm-3am
The Lucky Pig, 5 Clipstone Street, W1W 6BB
Mon-Sat, 3pm-late