Travel
Originally published on Tuesday, 24th January 2012
Paris la Belle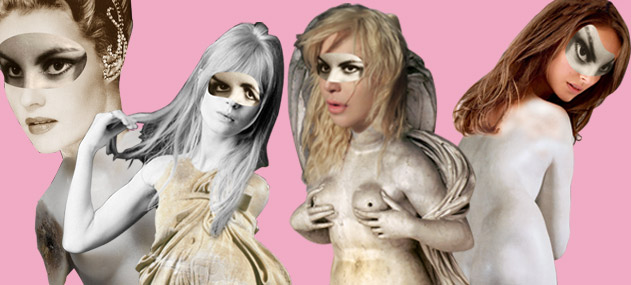 Make Paris top of the travel list this year
True, we may have missed the PFW menswear parties at Silencio and the Eurostar £59 bargain (which ended yesterday, gutted), but it certainly feels like there's something marked in l'air parisien: Prada pop-ups, hotel openings and Louboutin-infused cabaret to name a few.
Couture heads the bill this week with all eyes on Lagerfeld's offerings at Chanel this morning and Givenchy's round off this evening, when show-goers will head to Prada's 24h Museum opening. The dinner is invitation-only, naturally, before turning into a lavish nightclub – disappointed fashionistas can, in fact, view the night unfold via online video (but the rest of us will be at La Perle). The museum, which opens to the public tomorrow, will house sculptural tributes to femininity in a Baroque space, which will be part-Greek goddess, part-GaGa. 
If fash-pack sightings fail to excite, cast your eyes over the host of upcoming pickings which should nudge you across the Channel: the new W hotel in the Opéra Quarter opens its shiny doors on V-Day (it's just a stone's throw away from Galeries Lafayette); Louboutin takes over Crazy Horse, as its first ever guest curator on March 4 and just a few days later sees Marc Jacobs' retrospective begin, showcasing his work from his 15 years at Vuitton at Les Árts Decoratifs. 
Info
Prada's 24h Museum, Jan 25, specific times,
Palais d'Iéna , 9 Place d'Iéna, 75016 Paris
W Hotel, opening Feb 14,
4 rue Meyerbeer, 75009 Paris
Louboutin at Crazy Horse, March 4 – May 31,
12 avenue George V – 75008 Paris
Louis Vuitton Marc Jacobs, March 9 – September 16
rue de Rivoli 75001 Paris