Wellbeing
Originally published on Tuesday, 22nd May 2012

The holiday countdown has begun, and don't we know it. Everywhere we look there's a new health shop opening (Whole Foods' relocated superstore opens today), a new studio (Lomax Chelsea studio) or a new sports shop (hello lululemon showroom). Here are UJ's top health picks this summer: Portugal vs Holland Park in the spa stakes, a skincare offer as well as high to low-fuel exercise suggestions. So snack, sweat and then synchronise swim.
Happy Healthing. xx,
Team UJ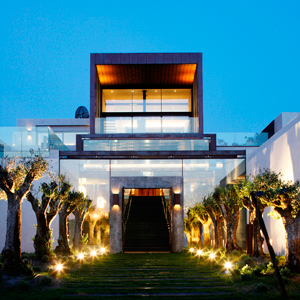 SPA AWAY:
Areias do Seixo, Portugal
For some ethereal time out (very high class hippie), the rugged landscape of Areias do Seixo will suit just fine. Our friends at Mr and Mrs Smith have recommended this futuristic eco-hub on the Costa de Prata – think concrete, glass and bronze features, open fires and outdoor showers – overlooking the ocean. Relax in the sunken pool or Turkish baths, enjoy food from their vegetable patch and, if you want a day off the health kick, try a local wine tour.
Areias do Seixo, Portugal
Double rooms from £199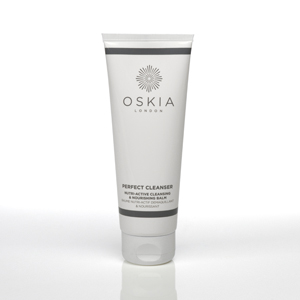 OFFER:
OSKIA SKINCARE
We're big fans of Oskia at UJ HQ. The go-to British brand for natural formulas (they use special cell nutrients and minerals) does wonders for tired skin – faves include the Renaissance Mask, Massage Candle and Micro Exfoliating Balm. Oskia are offering UJ readers a free Perfect Cleanser (worth £32.50) with all orders over £50. Get glowing.
Offer code: URBANSPRING
www.oskiaskincare.com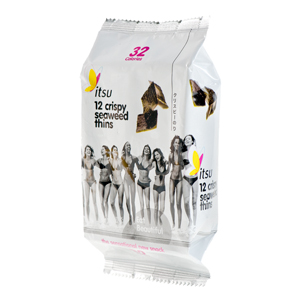 SNACK:
ITSU CRISPY SEAWEED THINS
Harvested from the clear seas of South Korea before a dusting of olive oil and sea salt, these roasted crispy seaweed thins are the snack of summer. Only 32 calories per packet – enough said.
Itsu Crispy Seaweed Thins available at ITSU
£1.25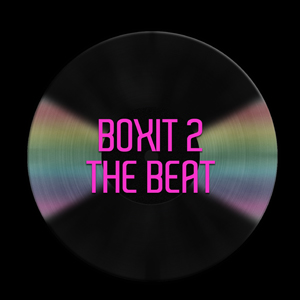 SWEAT:
BOXIT 2 THE BEAT
Get fit fast (and leave the boring cardio workout behind). Boxit 2 The Beat combines the atmosphere of clubbing with intense boxing training. Think spinning but with more punch. There's a one-hour pad circuit followed by a high-fuel cardio session, with a live pumping DJ spinning house tracks. So a party – minus 1000 calories.
Boxit 2 The Beat
414, Coldharbour Lane, SW9 8LF
£10 per session, every Wednesday 7.15pm–8.15pm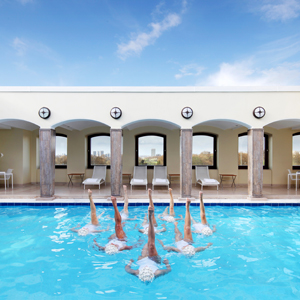 SWIM:
SYNCHRONISED SWIMMING AT THE BERKELEY
Synchronised summer swimming classes? Why ever not. Especially when they're held in The Berkeley's lavish rooftop pool (and taught by Britain's best team). Learn your egg beaters from your sculling, and by the end of the 90 minute masterclass you'll be part of a choreographed routine. Nose clips at the ready.
The Berkeley's Synchronised Swimming Masterclasses
Wilton Place, Knightsbridge, SW1X 7RL
£125 per person (8 people per session)
Classes available every Wednesday in July 6pm-7.30pm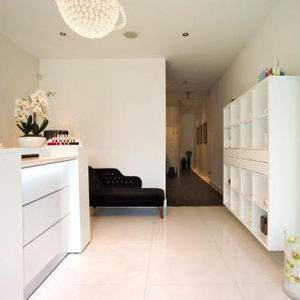 SPA HOME:
AYANNA
Forget large impersonal spas where you're just another name in the book, at this boutique day spa it's all about personal service. Head for this intimate townhouse for deep tissue massage (ask for Kay) and their signature Prescriptive Facial, or try the Tropical Escape body wrap with pomegranate, papaya and pineapple. Opened by ex-city girl Nalina Williams, it's the place to go for stressed out skin and aching limbs (slouching over computers and running around town are usually the culprits). Leave feeling zen and totally relaxed.
Ayanna Spa
146 Holland Park Avenue, W11 4UE
Massage from £55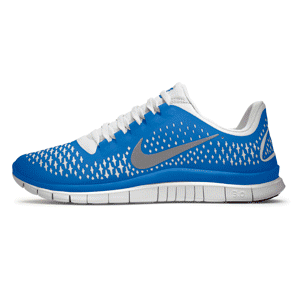 PRODUCT:
NIKE SUMMER KICKS
Time to swap your winter clunkers for a summer trainer. For her: the lightweight and breathable Free Advantage 3.0s in hot punch pink. For him: the Nike Free Run+3s in asphalt, which wrap around the foot and offer a skin-tight, almost barefoot feel. They're also Nike+ enabled, and are available in Nike iD.
Nike Free Advantage 3.0, £70
Nike Free Run+3, £80
Available at www.store.nike.com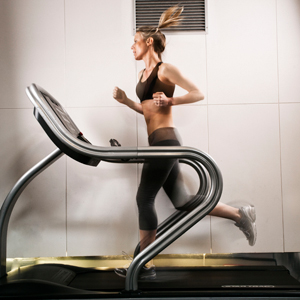 STUDIO:
FRAME WEST
Frame's gone west, with a new second studio between Kensal Rise and Queen's Park. The new converted studio offers dance, fitness, yoga and pilates classes with a twist – Ballet Barre, Jane Fonda Tribute, Ass and Abs and Bend it Like Barbie, to name a few. There's a pay-as-you-go option, and for high pre-holiday intensity, try a boot camp.
Frame Queen's Park
27 Beethoven Street, W10 4LG
Classes from £6-£8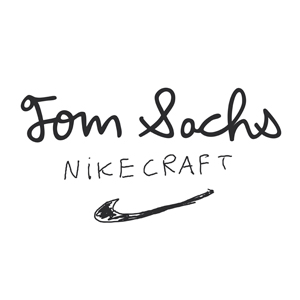 SHOP:
TOM SACHS X NIKE
An unusual pairing but it works. Tom Sachs, the artisanal DIY designer has done a capsule collection for Nike: NIKECraft. It's functional – zipper pulls double as storage containers – with a pinch of sports chic (gold hued trenches) and astronaut thrown in (very Space Jam). It goes into Dover Street Market tomorrow – check out the jacket with the periodical table on the back.
NIKE Craft
Available at Dover Street Market and 1948 London